On-ice News:
Our next practice is this coming Sunday, August 6th at 11am at the Kissimmee Ice Factory (RDV is resurfacing their Ice).
Off-ice News: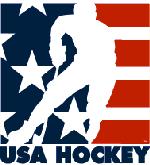 Your USA Hockey membership expires on August 31, 2006. Online registration is now available for the 2006-07 hockey season -- just click on the link below.
http://www.usahockeyregistration.com
Sirens pucks are now available. Please see our home page for info.
*Reminder: please respond to evites for practices.